– english version below-
ihr lieben werdenden eltern
in dieser besonderen zeit. ihr seht wahrscheinlich einigen ungewissheiten entgegen und ich wünsche euch, dass ihr wundervoll begleitet seid dabei.
wenn ihr euch schöne bilder rund um die ankunft eures kindes wünscht, habe ich etwas für euch.
UNTERSTÜTZUNG FÜR SCHÖNE GEBURTSBILDER MIT DER EIGENEN KAMERA
. meldet euch für eine kostenlose 25 minütige beratung.
für geburtspartner & gebärende, per videocall.
gern auch für hebammen
. es gibt ein merkblatt zum mitnehmen.
was einpacken, welche kameraeinstellungen, plus meine 7 must have motive und ein simpler trick
auf wunsch erhaltet ihr auch nur das pdf.
fotografinnen können für eine weile nicht in den kreissälen dabei sein und geburten sind fotografisch oft recht herausfordernde situationen.
but together we can do this!
anfragen per mail: hello@studio-una.de
let's add some magic- eure bilder, von mir editiert
. ihr könnt mir eure bilder schicken und ich hole für euch das beste in der bearbeitung heraus. preis nach aufwand
. euch flattern die abzüge, fotobücher und geburtskarten direkt ins wochenbett nach haus.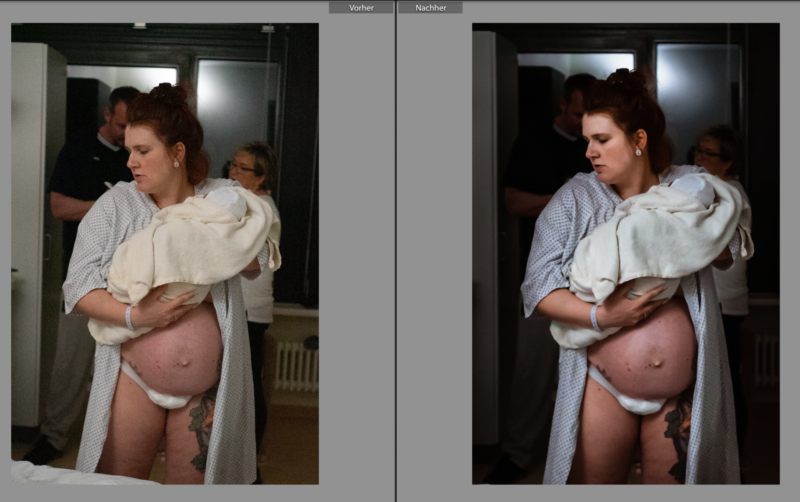 ich freue mich auf euch.
xx . una
---
you wonderful parents to be
in these extraordinary times. you are facing many uncertainties. I hope you will be well supported.
if you would like a few tips for beautiful pictures of your child's arrival, please feel free to contact me. I'll help you capture this important time:
SUPPORT FOR BEAUTIFUL BIRTH IMAGES WITH YOUR OWN CAMERA
. free 25 minute consultation for birth partners and birth givers (as well as midwives!) via video call. get in touch, no matter where you live, and I'll provide you with some helpful tips
. a pdf checklist for you to print. (what to pack, which camera settings, my seven must-have motifs plus a simple trick). just email me to receive the pdf and I'm here if you should have any questions. hello@studio-una.de
births are often quite challenging from a photographic point of view and of course you primarily want to be there for the mom to be. but together we can do this!
LET'S ADD SOME MAGIC- YOUR IMAGES, EDITED BY ME
. If you like, you can also send me the resulting images and I will make the best of them by editing them for you and making the magic of the moment shine through. prices depending on the amount of files.
. you will then receive prints, photo books, and birth cards directly to your doorstep.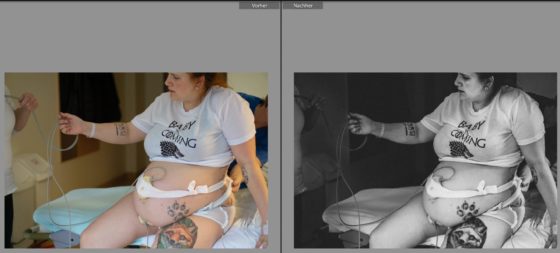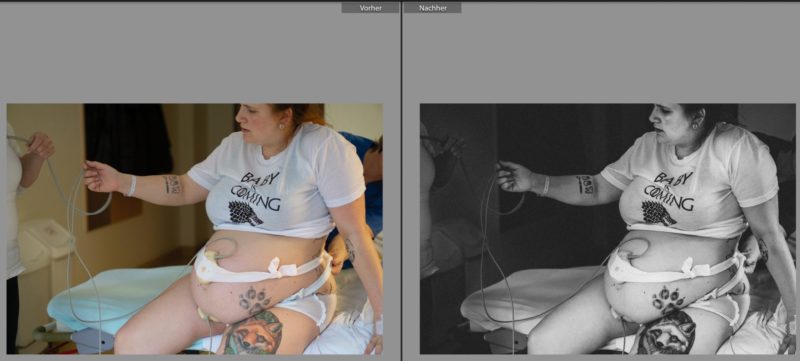 before – after